News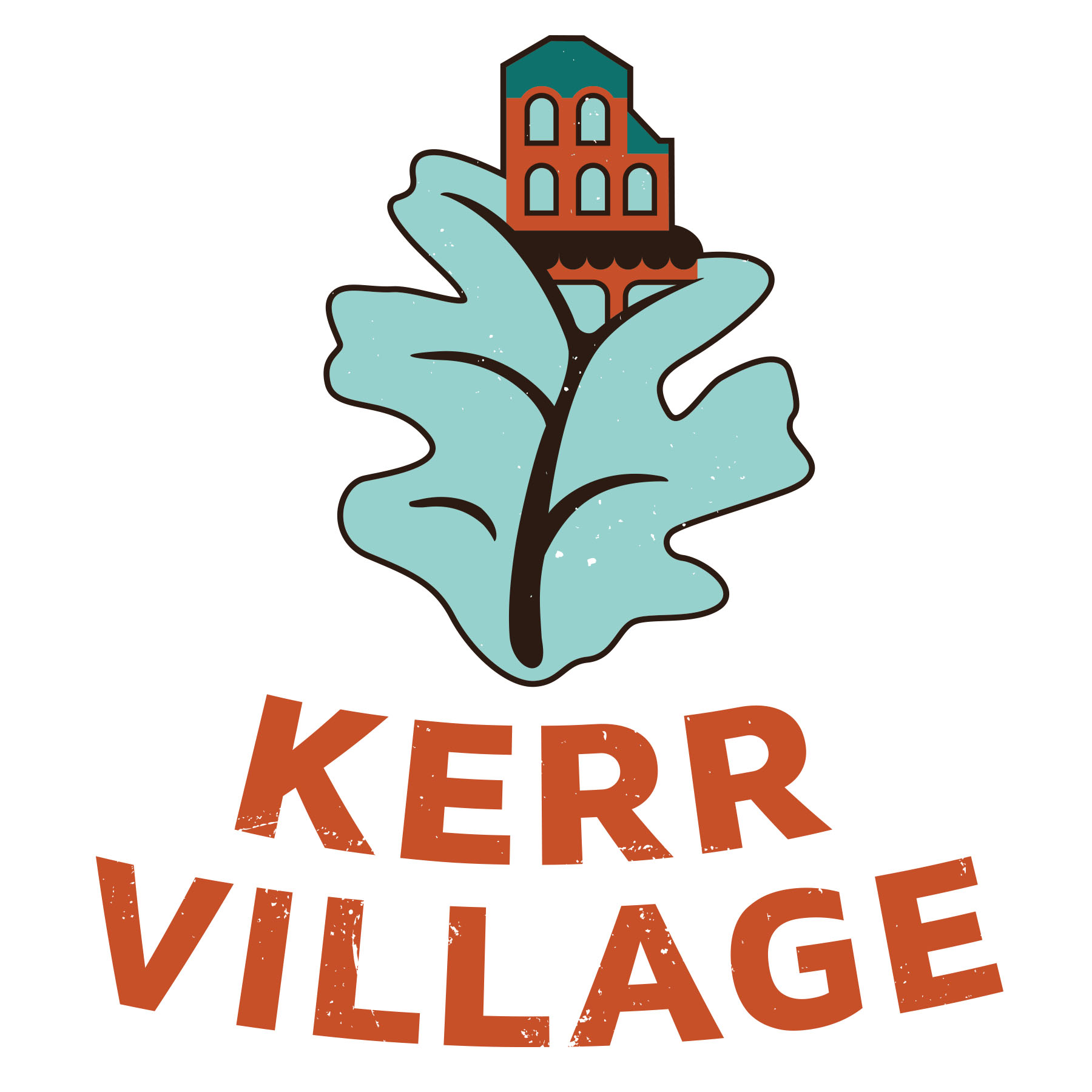 Kerr Village BIA May Newsletter
Happy May!
KERR VILLAGE MAY NEWSLETTER
Welcome to Kerr Village BIA's May Newsletter! Anything you'd like to see included in our newsletter? Contact us at info@kerr-village.ca with your ideas with the subject line: Newsletter.
In Kerr Village for the day? Tag us and share your photos with us on social media for a chance to be featured on our page! Keep an eye on our social media and your favourite local businesses for up-to-date news on upcoming events and more!
May Calendar

"May" is likely named after the Roman goddess Maia, who oversaw the growth of plants.

May 1: May Day. Mark the return of spring by bringing in branches of forsythia, lilacs, or other flowering shrubs from your region.
May 5: Cinco de Mayo ("The Fifth of May"). This day celebrates the victory of the Mexican army over the French army at The Battle of Puebla in 1862.
May 14: Mother's Day—don't forget!
May 22: Victoria Day in Canada. 

"Just for Fun" Days

May is Get Caught Reading Month and National Good Car-Keeping Month. 

May 1: School Principals' Day
May 2: World Tuna Day
May 8: No Socks Day
May 10: Root Canal Appreciation Day
May 14: Dance Like a Chicken Day
Upcoming Patio Season in Oakville
2023 Patio season to begin May 1, 2023

Council waives fees for 2023

To support local businesses and add vibrancy to Oakville's commercial districts, the Town of Oakville has approved a 2023 temporary patio program permitting patios, bistros and merchandising on public and private lands from May 1 to November 1, 2023. As part of the program, Council has waived fees for the 2023 season. Interested businesses will be required to obtain a permit in order to set up patio dining or sell merchandise on sidewalks, on-street parking spaces, and on private lands within parking spaces, walkways and landscaped areas.

Information on how to apply for a patio permit, the online forms and other details are available on the Patio Applications page. The town will start accepting completed application forms on March 15, 2023. For support or guidance with forms, email patios@oakville.ca.

New in 2023, safety barriers are required for all patios located within on-street parking spaces, in accordance with the Ontario Traffic Council's recommendations. As this is a new measure, the town will supply and install safety barriers for approved patios during the 2023 season.

While the patio program to date has been a pilot initiative to assist businesses and promote a thriving patio community, staff are currently working to develop a permanent seasonal patio program for launch in 2024. Stakeholder consultation is expected to begin in mid-2023 with a final report to be brought to Council this fall. 

Quote:
"Council is pleased to support local businesses by waiving patio permit fees for 2023 and by approving the 2023 Commercial Patio Initiative. We are excited to bring back the popular patio program that makes our streets and shopping areas more vibrant with many outdoor dining opportunities. With an added safety focus this year, we know our community will make the most of the season and continue to support local eating and drinking establishments and enjoy our town."
- Mayor Rob Burton
A-Frame Signs, Outdoor Displays

 
A-frame signs as well as any Outdoor Display such as flower pots, Muskoka chairs, and tables, do need to be permitted to be within the town right of way. As part of the Covid recovery program, these permits are free for the 2023 year. If any business would like to have either an A-frame Sign or Outdoor Display, please send an email to:

Audrey Basham
 

 
Support Local this Mother's Day!
Mother's Day is coming up fast! Determined to find that perfect present for a special mother figure in your life? Check out your favourite Kerr Village shops for amazing #local gifts ????
Introducing The Splendid Olive - A New Chapter in Our Kerr Village Story 

We are excited to announce that Olive-Me & Co. will be rebranding as The Splendid Olive and opening our doors on May 13, 2023. Our business is a family-owned olive oil and balsamic vinegar tasting room located in Kerr Village. 

Our new name, The Splendid Olive, captures the essence of our business - the splendor of high-quality olive oils and balsamic vinegars. We are excited to introduce you to our new brand, as well as our new products, including delicious new flavors and recipes that are sure to inspire new ways of cooking. 

In addition, we are proud to offer a new website with a subscription service, ensuring that you never run out of your favorite products. We are also excited to offer free Oakville delivery to our valued customers. 

As a family-owned business, we take great pride in being a part of the Kerr Village community. We are grateful for your support and look forward to continuing to serve you under our new brand. 

Join us on May 13th for our Grand Opening celebration!  

Thank you for being a part of our Kerr Village story. 

Sincerely,  
Gail & Natalie 
Sandwich Society Grand Opening
Sandwich Society on 146 Kerr Street is back BIG TIME!

The award winning sandwich business is back in business under the leadership of new owners Sandra & Laurent. 
We hope we can awaken your interest in our Italian style gourmet sandwiches and our phenomenal charcuterie
boards, the grazing boxes, sandwich platters, delicious bowls, our baked chocolate cupcakes and more. 

We take great pride in producing highest quality products using fresh ingredients, locally sourced whenever possible. And of course: our bread is still baked fresh in-house on a daily basis!
 
Our products are a fantastic option for on the go and for home entertainment. We also do catering for companies looking for high quality food for team meetings, client luncheons, birthday celebrations and more. 
 
Please follow us on social media (Instagram: sandwich.society) and visit our website www.sandwichsociety.ca regularly as we are constantly adding new, delicious items to our menu. 

And please get in touch via info@sandwichsociety.ca or by calling the shop on 905 338 5377 - we are looking forward to welcome you at our beautiful shop soon!
The Oakville IODE Opportunity Shop is at 432 Kerr Street,(South of Speers Rd., On the West side of Kerr St.).
Open Tuesday to Saturday 12 - 3:30 with late closing at 5:30 on Thursdays. Closed statutory holidays. Shop: 905-842-6338. Volunteer run, this thrift store offers the best deals in town for clothing, household items, décor, jewelry and books. 
We gratefully accept donations during shop hours
Follow us on Facebook, Instagram and on our Website
Local Arts and Entertainment
See you in Kerr Village! ????
Local Hate Has No Place Here signs are now available for free download.
 
Created by local artist Wry and Ginger Studio and endorsed by the Interfaith Council of Halton, the signs encourage inclusivity in our community.
Learn more and download
Hosting an event in Kerr Village? 
Are you a Kerr Village business and are hosting a virtual event? Let us know and we can share your event on our social media pages!
Visiting Oakville or looking for more to do?
Visit the following links for more information about exploring and experiencing Oakville:
Information from: Oakville.ca
Current COVID-19 Information
Vaccine program
Halton Region's COVID-19 Vaccine page includes information for residents on Halton's COVID-19 Vaccine Program, including who is currently eligible, clinic information, how to book an appointment and resources to help you make an informed decision about COVID-19 vaccination.
Kerr Village is home to over 350+ businesses! It is a vibrant community with a unique character nestled in the heart of Oakville, just outside of the calming waters of Lake Ontario. Kerr Village has a welcoming, eclectic, and trendy vibe that merges small-town hospitality with urban revitalization. Home to a wide array of unique shops, restaurants, services, and community events; Kerr Village has something for everyone. Come find yourself in Kerr Village!