Local Updates
February Community Beat
Happy February, Kerr Village!
Happy February, everyone!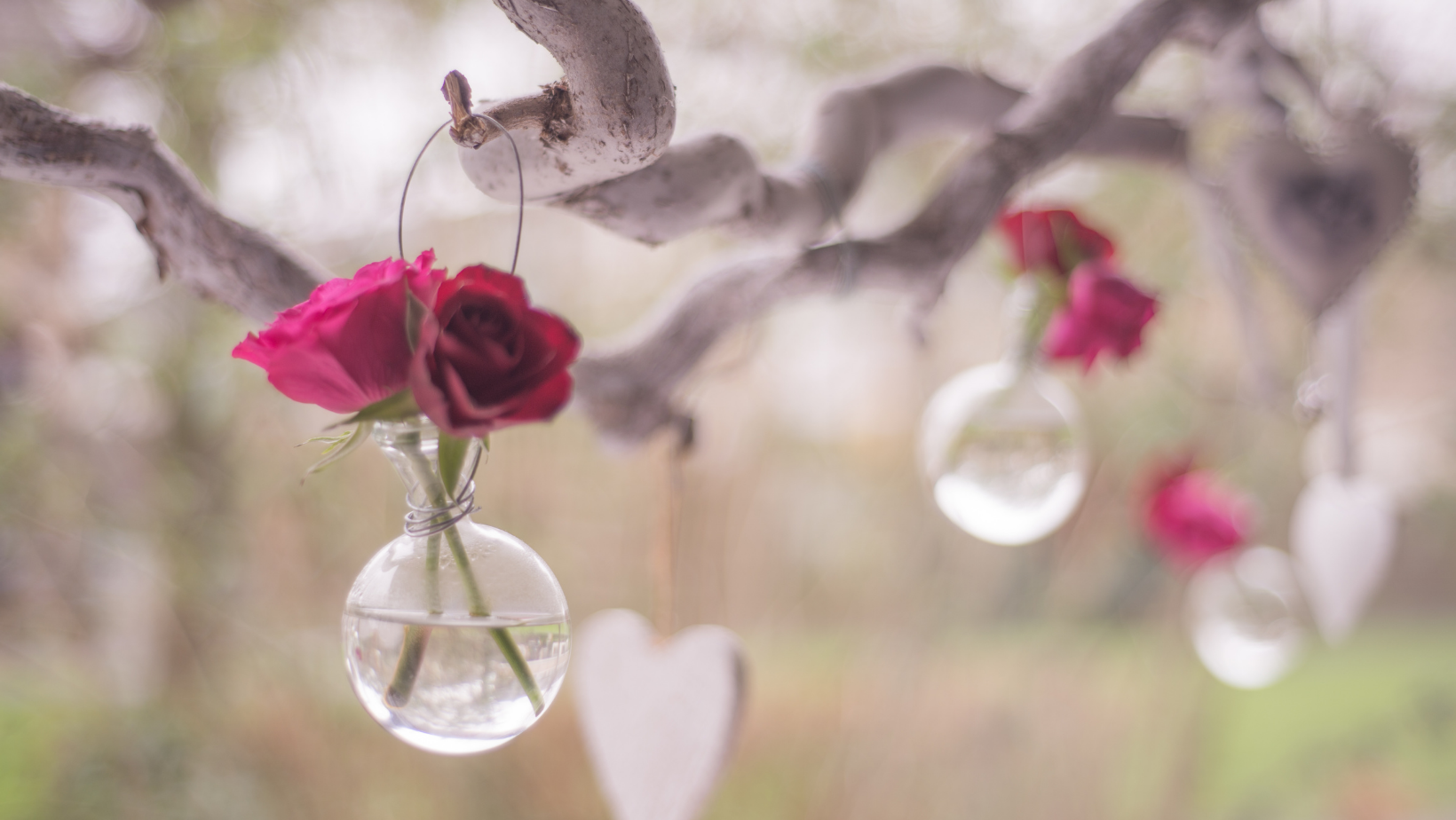 Welcome to Kerr Village BIA's February Community Beat! Anything you'd like to see included in our newsletter? Contact us at info@kerr-village.ca with your ideas with the subject line: Newsletter.
In Kerr Village for the day? Tag us and share your winter photos with us on social media for a chance to be featured on our page! Keep an eye on our social media and your favourite local businesses for up-to-date news on upcoming events and more!
CELEBRATE BLACK HISTORY MONTH
Black History Month Kick Off Celebration: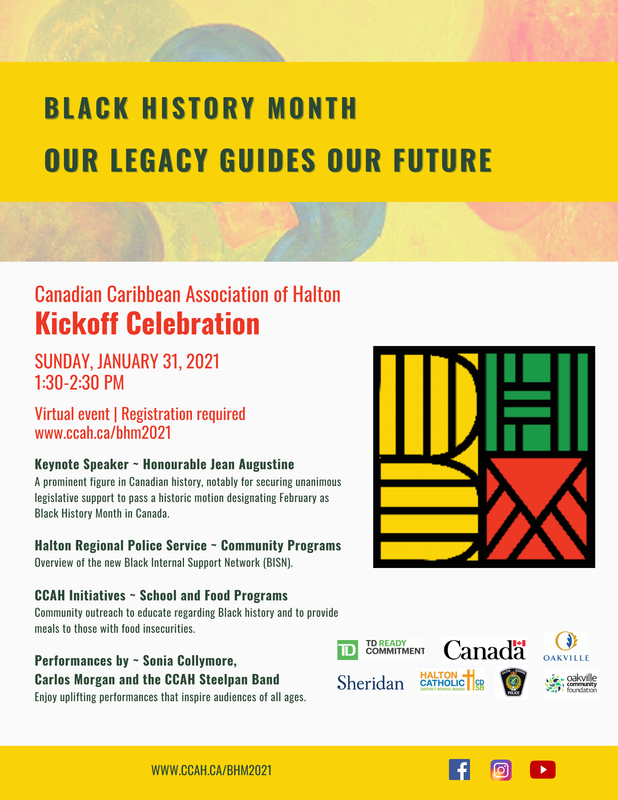 Celebrate Black History Month online this year with the Canadian Caribbean Association of Halton who partners with community organizations like the Town of Oakville, Sheridan College, and Halton Regional Police Service to deliver a highly engaging kickoff event  involving the performing and visual arts, initiating a month of cultural and educational activities in celebration of Black History throughout February.
Check out their online event schedule for more event info throughout the month. On February 4th and 5th, join CCAH for the Black History Month 2021 Kickoff virtual event. 
The Underground Railroad: Next Stop, Freedom & Legacy Voices
Monday, February 1, 2021 - Sunday, February 28, 2021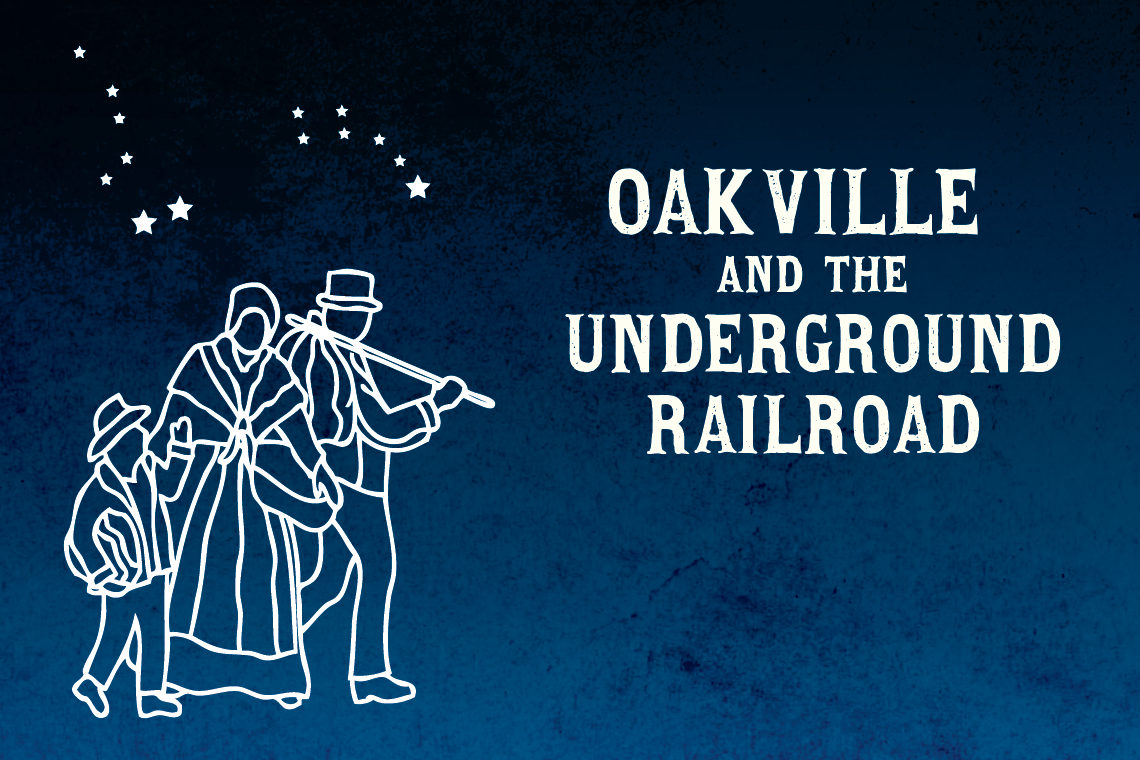 Through virtual tours, digitized artifacts, hands-on activities, stories, and a live video interactive presentation, The Underground Railroad: Next Stop, Freedom & Legacy Voices helps students immerse themselves into historical experiences that offer unique opportunities to experience our shared living heritage. Students will explore Oakville's relationship with the United States in the context of the Underground Railroad. They will learn about how Oakville Harbour played a significant role in the journey to Canada for many freedom seekers. Key figures in the Oakville Underground Railroad story are introduced through the exhibition Freedom, Opportunity and Family: Oakville's Black History, and excepts from the multimedia presentation The Underground Railroad: Next Stop Freedom as well as more contemporary stories from the documentary Legacy Voices.
To register for "The Underground Railroad: Next Stop, Freedom & Legacy Voices", visit, www.ccah.ca.
VALENTINE'S DAY: February 14, 2021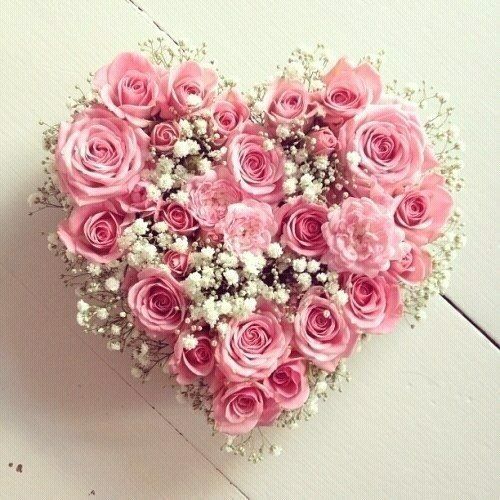 #SupportLocal this Valentine's Day! Buy your special someone a gift from your favourite local Kerr Village Shop or order a delicious meal off one of the delicious local restaurants! Visit local businesses' social media pages or websites to learn more about their Valentine's Day deals, COVID procedures and more!
A TASTE OF OAKVILLE: February 15 - March 6, 2021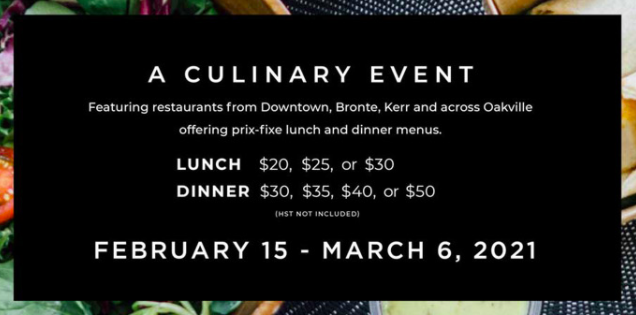 Support your favourite local restaurants at A Taste of Oakville! Check out the website for the list of participating restaurants. Please visit for more information: A Taste of Oakville
FAMILY DAY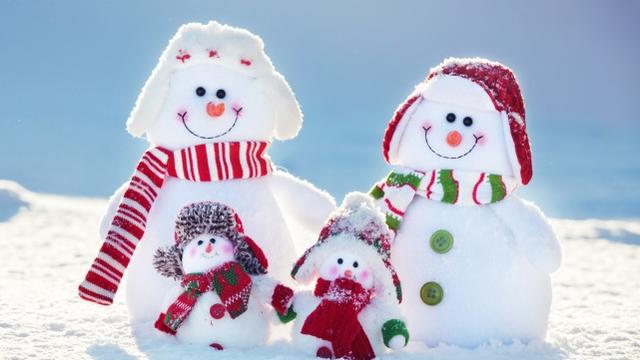 Town of Oakville's Virtual Family Day:
While you might not be able to spend time with those outside your household, you can still celebrate safely with your virtual Oakville family! Join us at your convenience on Family Day for fun activities for all ages and abilities.
Share your favourite cookie recipe: We'll be featuring some of your favourite cookie recipes with a virtual lesson on Family Day. Share an old family recipe or a new favourite tested during your time at home. Get creative!
Visit this website to see details on how to submit your favourite recipes. 
Yarn Butterfly Take and Make Craft Kits – while supplies last!: Make your own springtime butterfly out of supplies like craft sticks and yarn. Follow along with our simple how-to video (coming soon!) or use our simple Yarn Butterfly Craft instructions and materials list.
Visit this website to learn more on how to get your kit and for more information. 
There's Snow Place Like Home for winter adventures!: Check out unique outdoor experiences you won't find at any other time of year. Throughout the winter months, the Town of Oakville is excited to offer a wide variety of opportunities for families, youth and adults to get outside and stay active while practising physical distancing.
Self-guided StoryWalks: Oakville Public Library (OPL) is excited to provide fun, self-guided walks based on a selected story. Leisurely stroll a trail and enjoy a tale that unfolds along the way in a safe and socially distanced environment. Scan the QR codes also posted for reading recommendations available at the library. Kick off your self-guided book walk at Bronte Heritage Waterfront Park located at 2340 Ontario Street.
*Residents are encouraged to wear a face mask when engaging in outdoor activities.
More to come!: Additional activities will be posted as they are confirmed! Stay tuned for details.
Want your virtual event posted?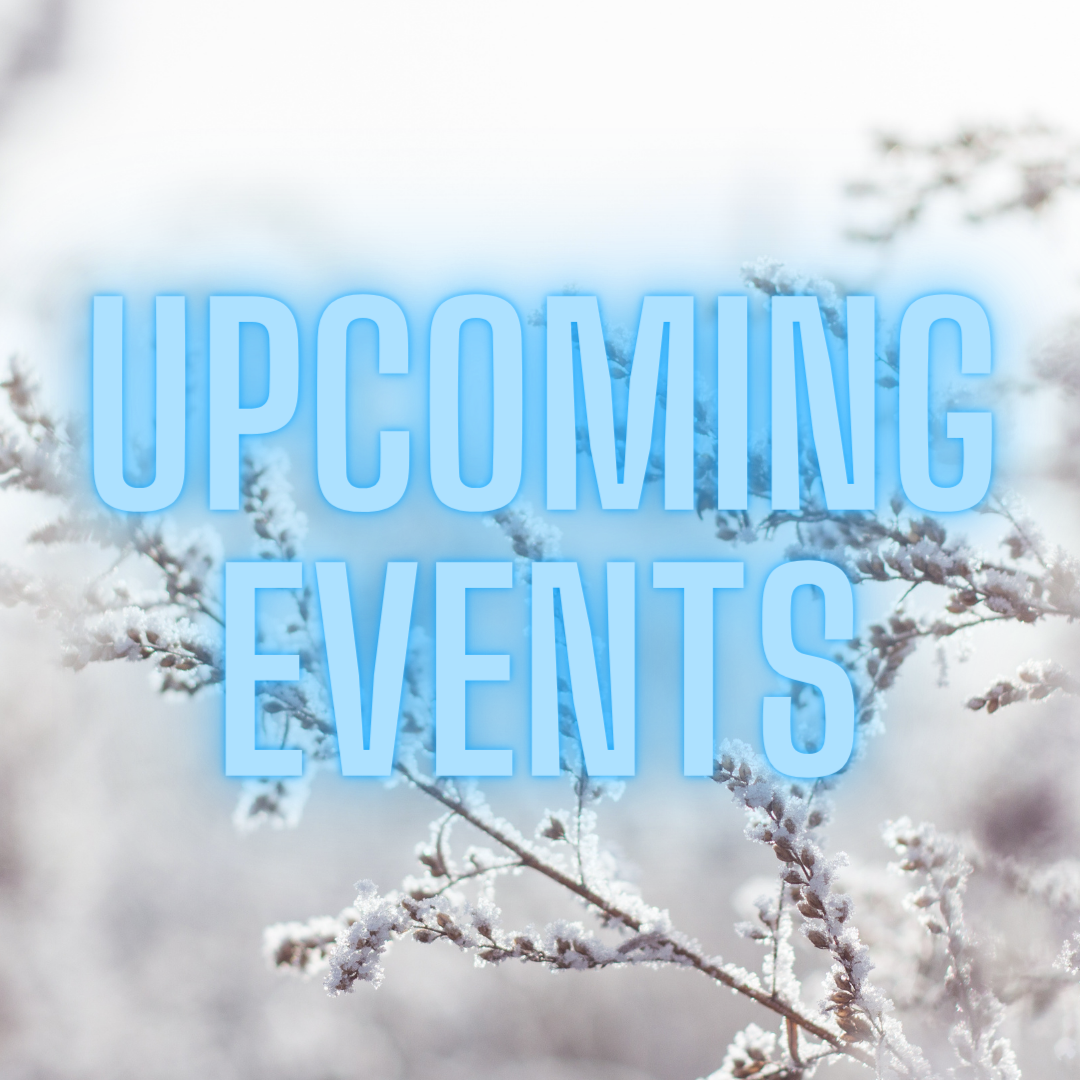 Are you a local Kerr Village business with a virtual event coming up? Contact Kerr Village to share your event on this newsletter and on Social Media today!
HOLIDAY WASTE SCHEDULE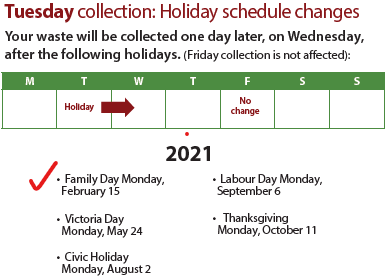 A quick reminder with regards to Thanksgiving collection in the BIA's due to Family day – Monday February 15th:

Tuesday Collection will be moved to Wednesday, February 17th and the Friday remains the same. On Friday, February 19th will have NO Saturday Collection. Learn more. 

Businesses Waste Collection: 
Please have your material curbside by 7 AM on Collection Days. All totes need to be REMOVED from the curbside by 7 PM the day of collection as well. A friendly reminder for businesses, please do not leave bulk material, metal/appliances or yard waste for waste pickup, it must be disposed of privately. 
Current COVID-19 Information: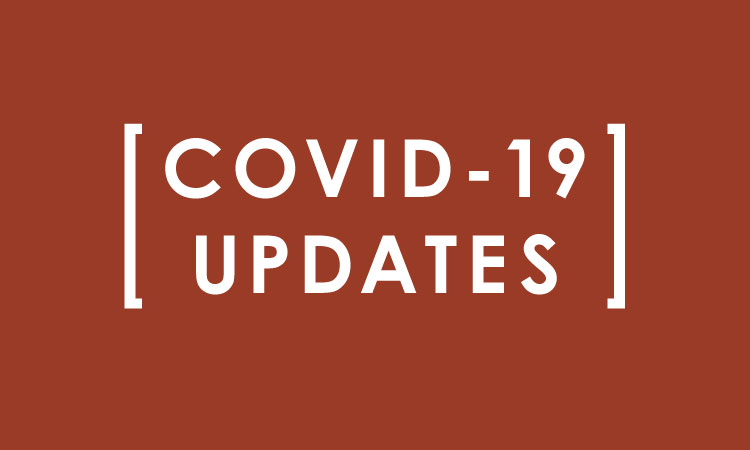 Keep up-to-date with all current local COVID-19 news at the Town of Oakville's website. Invest Oakville has resources for local businesses and to help support economic recovery in Oakville. Visit Invest Oakville to learn more and find resources for your business including financial support information, growing your business, local PPE suppliers and more. 
Stay Safe and Shop Local

We want to thank everyone for their amazing support of the community this past year. We encourage everyone to shop local and to be safe while doing so! Together we can keep our friends, family and local businesses safe during this pandemic.
Want to find more local businesses? Check out kerr-village.ca Business Directory for the list of businesses and check us out on social media! Kerr Village reposts local businesses daily in our Instagram stories and we post on our main feeds with local business updates daily.
Help support your favourite local businesses by following them on social media for up-to-date information. Following, liking and commenting on their posts is a FREE way to help support local and really helps out businesses. From award-winning restaurants to bakeries, coffee shops and specialty retail shops - we love our Kerr Village Community!
Here are some ways you help your favourite local business:
* Buy gift cards from a local business
* Shop at local shops & restaurants
* Visit their websites & order online
* Order delivery or takeout & leave a review
* Tell your friends & family
* Follow, comment & like their social media
* Shop Local. Eat Local. #SupportLocal
Check out Invest Oakville's Welcome Back, Oakville map which provides information on local businesses that are open, hours and more! Use the interactive map to view Kerr Village businesses. The map includes information on modified services, how to order online or for pickup, patio rules, hours, and more. The map also contains a list of local personal protective equipment (PPE) suppliers to help you support local, safely.
About Kerr Village:
Kerr Village is home to over 350+ businesses! It is a vibrant community with a unique character nestled in the heart of Oakville, just outside of the calming waters of Lake Ontario. Kerr Village has a welcoming, eclectic, and trendy vibe that merges small town hospitality with urban revitalization. Home to a wide array of unique shops, restaurants, services, and community events; Kerr Village has something for everyone! Come find yourself in Kerr Village!