News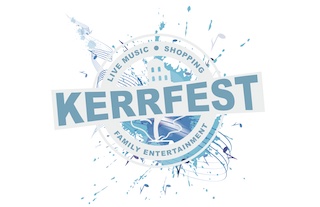 Kerrfest Press Release!
The Kerr Village BIA is pleased to announce it's Friday Opening Night Music line up featuring Singer, Songwriter and Canadian Iconic Legend David Wilcox!
Headlining our two-day festival and performing Friday night, September 8th at 9:30pm is amazing singer, brilliant song writer, having been in the industry for many years, with 5 gold and platinum albums as well as winning numerous awards, Kerrfest 2017 is proud to present a Canadian Icon Rock Musician; David Wilcox - http://davidwilcox.net/.
David Wilcox is a brilliant song writer, a great singer, and one of the hottest guitar players in the world. He first made his name as a wild, live performer and then as a first-rate recording artist. He has been known for such notable songs as Hypnotizin' Boogie, Hot Hot Papa, Bad Apple, and Riverboat Fantasy.
Before David Wilcox takes the stage, you may have known them before as "Whistlekings" but here at Kerrfest to perform at 8:05pm are the The Kings- http://www.thekingsarehere.com.
A roots rock band called Cindy & The Slammers will be performing at 7pm. Friday night will kick off at 6pm with a musical group to be announced at a later date.
For more information about performance schedules or current festival information visit http://www.kerrfest.ca
Stay tuned later in the month for the big Saturday night music line up reveal!