Development News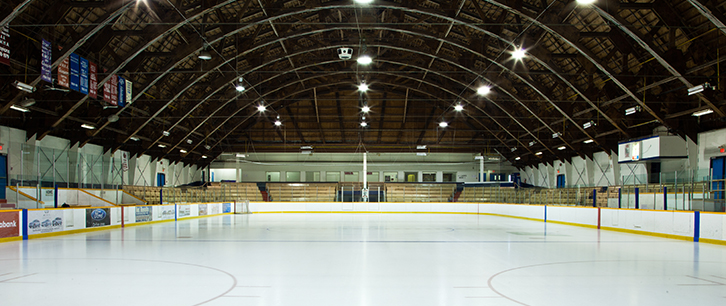 Council Approves Oakville Arena Redevelopment
After more than six decades of serving as a community hub, the revitalization of Oakville Arena is finally underway!
On May 26th, Town Council approved the redevelopment option for Oakville Arena. The arena was first opened to residents in 1950 and has been an integral part of the Oakville community ever since. For generations, residents and their families have flocked to the rink to satisfy their ice and hockey needs. Now, deciding what to do with the 64-year-old arena, located at 133 Rebecca St., has become a prominent topic of discussion.
In 2011 The Parks, Recreation, and Library Facility Master Plan Technical Reports recommended that the arena be closed due to its age and present condition. The Town of Oakville decided to reach out to the local community for opinions on redeveloping the arena, or tearing it down to construct a new single arena on the site.
The results of the consultation were to proceed with the revitalization option. This was presented at the Community Services Meeting on May 20th. Once approved the report went before Council on May 26th where it was again approved.
The redevelopment is estimated to cost around $29.4 million and includes: a new supporting structure on top of the existing roof; extended arena bays to create an NHL-size ice surface; seating for 450 people; a walking track; a new seniors' centre with separate access; administrative offices; a gymnasium; and a new Kinsmen Pine Room for public meetings and events.
Council also approved to officially designate Oakville Arena a heritage structure under the Oakville Heritage Act. 
For more information please visit oakville.ca