Upcoming Events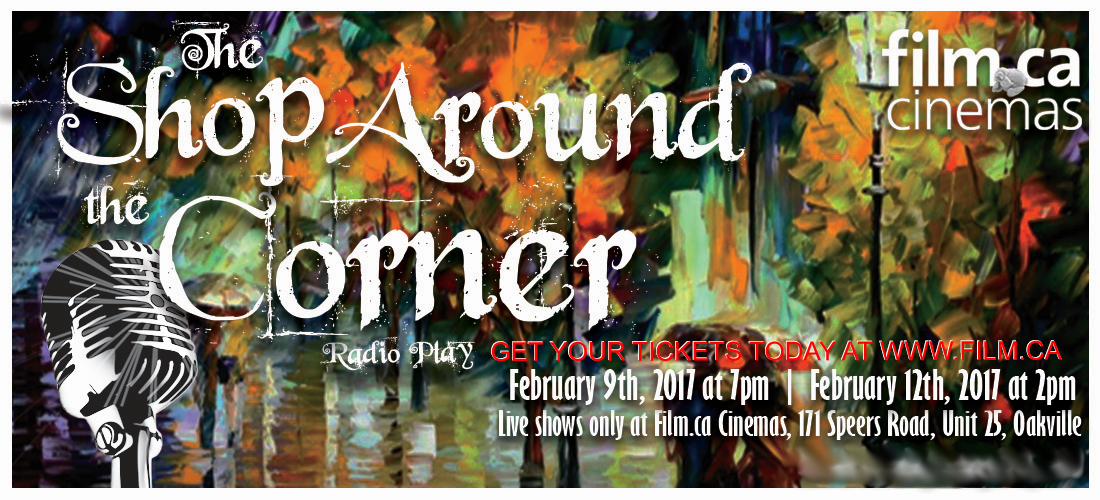 The Shop Around the Corner – The Oakville Players' latest radio play for Valentine's Day
Film.Ca proudly presents The Shop Around the Corner – Radio Play Experience In partnership with The Oakville Players Limited Seating. TWO Shows Only! TICKETS ON SALE NOW!
Length: 120 minutes
Rating: STC (Live Radio play on stage)
Synopsis: This beloved American Classic comes to life in a live 1940's radio broadcast. The story of two employees at a gift shop who can barely stand each other, without realizing that they are falling in love through the mail as each other's anonymous pen pal.
Two shows only: February 9th - 7:00pm & February 12th - 2:00pm
https://film.ca/shop-around-corner-oakville-players-latest-radio-play-valentines-day/